Great Tree Service Newmarket from Great Northern Regreenery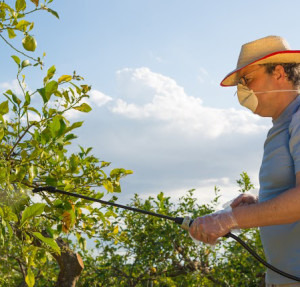 Maintaining trees in your backyard or farm requires several processes to ensure that they will grow healthy. There are several important methods and practices which are needed to be done in order to keep trees in excellent condition throughout the year. One of which is corrective pruning, which involves the removal of dead or unhealthy branches, crowded and intertwined twigs and limbs, as well as those large branches that are on the verge of breaking off. Such limbs will not only damage the trees, but these can also put people in danger. For larger trees, it is important to find experts to handle all the dangerous and sometimes complex maintenance procedures to avoid accidents and further damaging the trees. There are several names to consider when it comes to hiring the best tree service Newmarket can offer. But which one should you trust?
Great Northern Regreenery is considered to be the best when it comes to providing top notch tree maintenance services in the city. It is home to tree and gardening experts who are more than willing to provide you with everything that you need when it comes to caring for your trees. Their expertise include not just corrective pruning, but also fixing tree damage, tree stump removal, cabling and bracing limbs and trunks, aeration and filtration and of course, the much needed treatments on insect and disease control. The company is committed to the safety of their clients through their certified and licensed tree experts and arborists. Being members of the International Society of Arboriculture, Great Northern Regreenery is devoted to ensuring that your trees will be well kept and healthy. These services plus more, have made it the top provider of tree service Newmarket based companies can find.
Your trees and your family are in great hands through the expertise, experience and knowledge of the best tree service Newmarket residents avail of. From pruning to disease control, Great Northern Regreenery is ready extend their services to clients who are looking for tree maintenance partners that they can rely on for a very long time.
Contact Great Northern Regreenery
For the best tree service in Newmarket areas, you may visit our website at www.greatnorthernregreenery.com. The site offers tips, information, other services and our contact details to help you care for your trees effectively and safely. Our staff will be more than willing to accommodate you and your needs. Our team is just a phone call or email away, so feel free to call our hotline: (905) 775-7444, (705) 458-4600; or our toll free number: 1-877-775-7444. You can send us an email through Regreenery@GreatNorthernRegreenery.com. Call us now and let us help you with all your tree related needs!