Local Tree Services In Bradford Area By Great Northern Regreenery
The tall, sturdy and wooden friends of the environments at times need human help. Trees are living things that are also subject to decay, damage, and even death. Insects and other parasites may start to infect its many parts. Dead branches that continue to remain attached to the tree can make the tree grow poorly. For fruit bearing trees, it causes the trees to bear less fruits. Storms that hit the area, winter and other weather problems also damage the tree. So look for tree service Bradford residents can avail of. From pruning the trees to maximizing its growth, fertilization for providing health for the trees, and even repairing services for damaged trees, Great Northern Regreenery provides it all.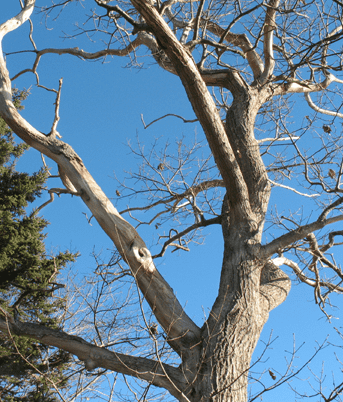 The range of services and support that we offer makes us the best providers of tree services Bradford residents can request. Why? We not only do repairs, pruning and fertilizations services, our team is also capable of doing stomp removal and tree removal services for residences or commercial areas interested in landscaping. Bracing and cabling of trees are also provided. And for those who are having insect problems or if their trees are infected by some sort of disease, Great Northern Regreenery also provides it. You can be sure that quality service will be provided. We make sure to have at least one certified arborist in every team sent. This means that there will always be a person who knows about trees and this is what sets us apart from the rest. So when you need the best tree service Bradford companies have, none could beat ours.
Availing of Tree Service Bradford by Great Northern Regreenery
There are a number of ways to reach us. You can try our direct numbers, (905) 775-7444 and (705) 458-4600. We also have a toll free number 1-877-775-7444. You can also choose to visit our website at www.greatnorthernregreenery.com for a more interactive way of connecting with us. We have a number of blogs and posts that you can try. If you are near the area, you can visit us at our Bradford, Ontario office. Tree pruning, cabling, removal, fertilization, and more await your area! Create a safer, healthier and a more beautiful look to your environment all with a touch of a dial!