Great Northern Regreenery Offers Top Tree Removal in Newmarket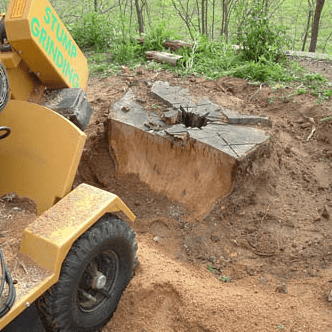 Tree stumps are the result of trees being completely cut down to their cores. Since these will no longer have the ability to regrow branches and leaves, the roots will eventually stop growing; leaving dead stumps that are needed to be removed. While there are species of trees with stumps that can manage to survive and allow root sprouts to develop, the stumps will eventually die months after the removal of the sprouts. Whatever the type of tree it may be, removal of stumps are bound to happen, which calls for the expertise that only a reliable tree expert from a tree removal Newmarket branch can offer. If there is one company that you should rely on, it would be Great Northern Regreenery.
The Ontario-based company offers maintenance and assistance such as tree removal Newmarket residents, as well as those from Alliston, Bradford, Barrie and Aurora, can take advantage of. The company hires only the best and most skillful and experienced arborists and applicators to make sure that your trees will be well cared for. Tree stumps would pose no challenge to the company's crew who make use of the best machineries to remove dead trees. They make use of mechanical routing, which is considered to be the quickest, easiest, safest and the most effective method of removing stumps. And even if the trees are planted so close together, the crew's stump grinding equipment are still easy to maneuver and use.
Hiring the top quality tree removal Newmarket location services ensures a worry free and affordable way to maintain and keep your farm or urban garden clean and the rest of your trees in top conditions. Great Northern Regreenery offers more than just stump removal, because the company also has experts assigned to handle tree aeration and fertilization, corrective pruning and even insect and disease control.
Contact Great Northern Greenery
To get a better idea on what Great Northern Greenery's tree removal Newmarket branch can do, you can visit our website at www.greatnorthernregreenery.com, fill out our inspection form and sign up for a free consultation and assessment. You can also browse through our services through our updated and informative site. You can also consult with our professional arborists by talking to our representatives so call our hotlines (905) 775-7444, (705) 458-4600 and our toll free number at 1-877-775-7444. We will also respond to inquiries and requests sent to our email address: Regreenery@GreatNorthernRegreenery.com. Do not delay and call us now to get all the tree related assistance that you need.