King City Tree Removal Services provided by Great Northern Regreenery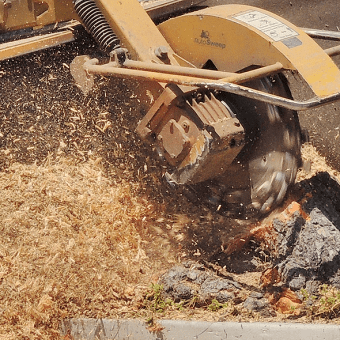 Trees, like any other living creatures are subject to death and decay. Once it happens, it becomes less of an environmentally supportive object and more of a threat to the health of the area. It attracts insects, it's subject to decay and destruction causing more damage in the area. As such, trees that degrade or die need to be removed. But the hard part happens when you are left with the stump. Although cutting down a tree could be hard and dangerous if you don't know what you are doing, the stump could prove to be extremely difficult because of the roots that dig deep down the ground. It would require you to take heavy equipment to remove it as you can't simply pick it off the ground. Uprooting the stumps could even cause damage or problems if you remove it without analyzing the area around. So it requires people to have both the knowledge and the right materials to efficiently and properly remove stumps without causing more damage to the environment. Tree removal King City services are necessary and can be provided by Great Northern Regreenery. We offer services for tree removal King City areas for those who have tree problems.
Offering the best teams who are knowledgeable about tree removal along with the heavy equipment's to make it happen, Great Northern Regreenery ensures the safest service and most efficient one. This is why we are the best tree removal services King City areas can contact. The heavy machines and instruments used can remove trees in even tight areas. Stumps are removed properly ensuring that no harm can be done to the area.
Great Northern Regreenery Service List
You can contact us by visiting our main website on www.greatnorthernregreenery.com and get efficient service for tree growth with our special tree repair service, pruning and even disinfection of insects and diseases. The number to dial is 1-877-775-7444. Nearby areas can dial (905) 775-7444 or (705) 458-4600 to get an estimate of our service. Get all the answers to your questions and concerns. Our teams all have a certified arborist to provide insightful feedback in what to do with your trees! For the safest and the best in tree removal King City can have, call Great Northern Regreenery!