Safe and Proper Tree Removal Services in Bradford!
There are times when trees need to be removed. Some die due to natural causes while some are human caused. For aesthetic purposes or for accomplishing certain projects which transform the area needed in many homes, offices and buildings, tree removal may be necessary. Tree removal or stump removal, however is never an easy task – whether it's due to the fact that the tree is dying or a renovation or landscaping change to an area. Even if it's just to pave the road for your home's driveway, or if you just wish to remove that rotting tree or remove a stump of a tree which may have fallen due to storms or the like, you will still end up dealing with the stump or the root.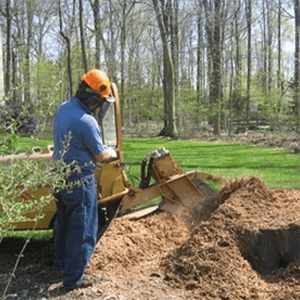 But removing the stump is no picnic. People search for services for tree removal Bradford areas due to the deep levels the roots have reached. Uprooting these stumps may even cause more damage as it will require you to dig deeper and may even affect nearby surrounding plants or structures. The depth of the roots or the width of how it ingrained itself is the problem and you can't simply remove it with simple tools or equipment. Heavy machinery may be required for most cases. This is why you need to leave it to the experts.
Great Northern Regreenery offers the best tree removal Bradford services available for nearby residences. With the machinery to take these stumps while maintaining limited damage to the environment and other surrounding elements, the steps take are safe and precise. Tight spaces are easy with Great Northern Regreenery as they also have the equipment for that. Whether it's analyzing the physics involved, limiting damage in removing the stump or following the safety precautions, this team can do it all.
Contact Information And Serviced Areas
For questions, estimations and other concerns, you can contact the team through our toll free number! Dial 1-877-775-7444 and get the best deals available! Log in to www.greatnorthernregreenery.com for more information about the tree removal service details. You can learn more about the other services offered as well! Achieve a better landscape or protect the environmental health of your area with the team of Great Northern Regreenery! The best tree removal Bradford residents can count on!