For the Best Tree Removal in Alliston Call Great Northern Regreenery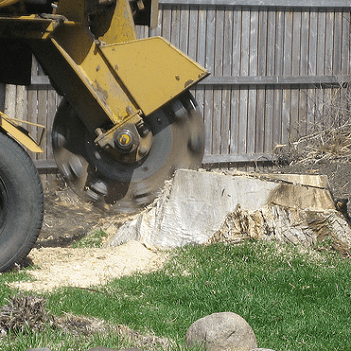 Trees that are cut down to their roots will either start to get root sprouts or they will deteriorate and eventually die. This will leave you with many unsightly tree stumps that are already dead and will not have any use for them. Tree stumps will have not aesthetic beauty for your garden. They can rot and infect other trees nearby. Other tree stumps get infested with harmful insects. Stumps are not only ugly to see but they also posed danger to humans by being bumped into especially at night. But tree stumps are difficult to remove all by yourself. Even if you ask for a friend's help, tree stumps are heavy and difficult to uproot. You will need experts in tree removal Alliston residents can avail of.
Great Northern Regreenery is the company you will only need to get the best tree removal Alliston and nearby areas. We are a company that employs only certified and expert arborists and professionals so our clients can be assured that they will get great help. Our applicators are well-trained to handle heavy equipment for tree stump grinding for grinding through the thick roots of the tree stumps in the most gradual and effective ways. Even trees that are spaced near each other, the healthy trees won't be harmed.
Great Northern Regreenery also offers tree pruning, cabling and bracing services for limbs and trunks, fixing and removing damaged trees, insect and tree disease control and aeration and fertilization services.
Call Us Now
If you need more information on how we can effectively do tree removal in Alliston, visit our website at www.greatnorthernregreenery.com and see our blogs or read our clients' testimonials. You can also arrange for a free inspection and assessment of your damaged trees by filling out our information form. Call our hotlines (905) 775-7444, (705) 458-4600) or our toll free number 1-877-775-7444 and we will be happy to listen to your tree problems. Call us now and we will accommodate you with only the best service.