Expert Tree Pruning in Newmarket from Great Northern Regreenery
Pruning is part of the tree maintenance process. It requires the trimming of branches, removal of disease-infested limbs, as well as the cutting of tree parts that are about to break or fall down. Pruning is done for different purposes, one of which is to boost the health of the trees. When the unhealthy or even excess branches or limbs are removed, trees will have more room to grow and breathe. This method is also necessary to further encourage or stimulate trees to produce more fruits. The process of pruning is done to also ensure that people are kept from injuries caused by falling limbs and branches. And because trees can grow to enormous sizes and shapes, the chances that its limbs will soon reach electrical poles, and nearby structures are extremely high. These overgrowths can cause damage to properties which makes pruning a necessity. Not only does corrective pruning add to the aesthetic value of your trees, it also ensures that they do not pose as safety hazards to their owners, care takers or to anyone who walks around or under them. To ensure the proper corrective trimming methods, you have to find the best in tree pruning Newmarket location or branch nearest you.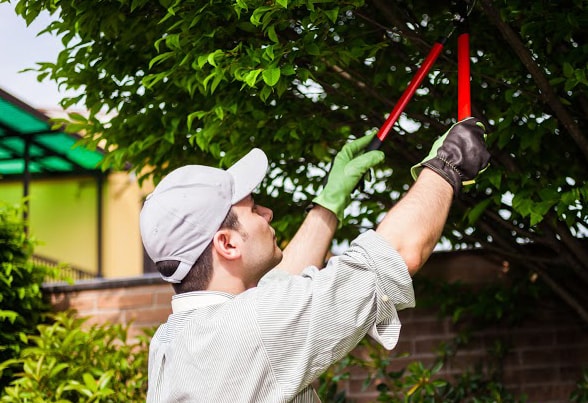 Great Northern Regreenery offers state-of-the-art pruning services that other tree maintenance companies will not be able to match. This family-owned company offers not just their professional services, it also aims to make every client their longtime friend and partner. The company boasts of their dedication to their craft, top quality services and customer-centered assistance provided by their licensed tree experts and arborists. Great Northern Regreenery is based in Ontario, but also extends their services to different locations, which means that you can rely on their experience and skills when it comes to getting the best tree pruning, Newmarket has to offer. Carrying the trusted WSIB seal, clients will be able to enjoy the fully insured services that you have been looking for in a tree maintenance service provider.
And Great Northern Regreenery does not just offer tree pruning. Newmarket and even the rest of their locations also provide aeration and fertilization services to ensure that your trees are at the peak of their health. You can also rely on their insect and disease control assistance, as well as their skills on tree stump removal.
Contact Great Northern Regreenery
Looking for the best tree pruning Newmarket located services, you may visit the Great Northern Regreenery website at www.greatnorthernregreenery.com. Click the "Contact Us" tab and fill out the inspection form so that our team can schedule a visit and inspection, free of charge. You can also talk to our team of experts by calling our hotlines (905) 775-7444, (705) 458-4600 and our toll free number 1-877-775-7444 as well. We also have people on standby to answer to your online inquiries via our email: Regreenery@GreatNorthernRegreenery.com. Call us now and let us help you keep your trees healthy and productive.