Get Only the Best Tree Pruning in Alliston with Great Northern Regreenery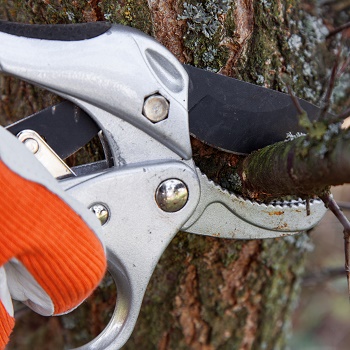 Why do we need to prune our trees? Pruning helps our trees to be healthy and well-kept. But tree pruning must be done the proper way and that the branches must be trimmed correctly and not haphazardly. If the tree's limbs and branches have grown in ways that pose danger to the health of humans and nearby trees, then pruning them becomes a must. The branches may not be healthy anymore and sometimes they even crowd the trees. But you cannot do tree pruning easily. You will need experts in pruning who are licensed to operate heavy equipment and machinery to safely and correctly remove these dangerous limbs. For health and aesthetic purposes, it is necessary to get the best tree pruning in Alliston and other nearby locations.
Great Northern Regreenery prides itself at being the best in giving tree pruning Alliston residents can have. We employ only well-trained and government licensed arborists and insect control professionals so that our customers can be assured of their trees' safety and health. We offer tree maintenance and assistance for our customers. Our services include tree stump removal, limb bracing and fixing, aeration, fertilization and man more. We are a proud member of the International Society of Arboriculture guaranteeing that our methods of pruning and caring for your trees are the best.
Tree pruning Alliston area residents can take advantage of our expertise and skills that we provide and this has been done throughout many years. We have friendly and accommodating staff to help your find the best service for your tree problems.
Call Great Northern Regreenery Now
Visit our website at www.greatnorthernregreenery.com and read some of our clients' testimonials with our tree pruning Alliston areas. You can also write us an email at Regreenery@GreatNorthernRegreenery.com or fill out our application form in our Contact Page for a free assessment and inspection of your area. Give us a call at our hotlines: (905) 775-7444 and (705) 458-4600 or our toll free number at 1-877-775-7444. Call now and let us help you with your tree pruning problems.