Do you know how to properly care for your trees? Does protective pruning, disease control, stump grinding, or pest control seem daunting? If so, call a licensed, professional tree arborist in Bradford to address your "tree trauma."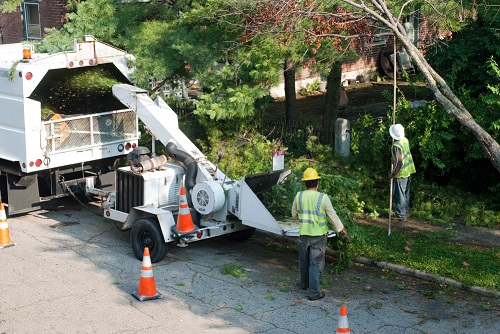 Many homeowners dismiss the danger of handling their own tree maintenance. They don't realize that the lack of proper tools, ladders, and safety equipment can create a threat to themselves and others nearby. Bring in a professional tree arborist from Bradford; call Great Northern ReGreenery to help.
Save Money with Tree Maintenance
Avoid tree collapse resulting from insect infestation, wind conditions, extreme temperatures, or broken branches. Skirt potential financial concerns from property damage, injuries to yourself, family members, and/or neighbours. Unexpected costs can be avoided by employing an experienced, professional who knows how to handle tree preservation.
Great Northern ReGreenery Tree Arborist Services in Bradford
Fully insured
A commitment to safety
One certified arborist (or more) on each crew
Canadian Government license for insect and disease control
WSIB clearance certificates
Membership in International Society of Arboriculture
Whenever possible, we want to help you keep your trees. However, when the worst happens and tree removal is necessary, call the professionals. Stump grinding is also recommended, because roots may continue to grow and cause damage to property. Unsightly stumps lower property value and can create a physical hazard to passersby.
When you need a tree arborist in Bradford, call us toll-free at 1-877-775-7444 or email Regreenery@GreatNorthernRegreenery.com. You can also contact us through our online form. We want to solve your tree problems and help you enjoy the foliage on your property for as long as possible.