Natural disasters can cause disastrous damage to trees, especially large or vulnerable ones that were already weak from drought or stress. In Ontario we often experience strong winds that break large branches, blocking roads and damaging property. Any tree harmed during a storm needs immediate attention from a qualified tree arborist in Aurora to review the damage and recommend which steps are required to save the tree and prevent further damage or injury to those nearby.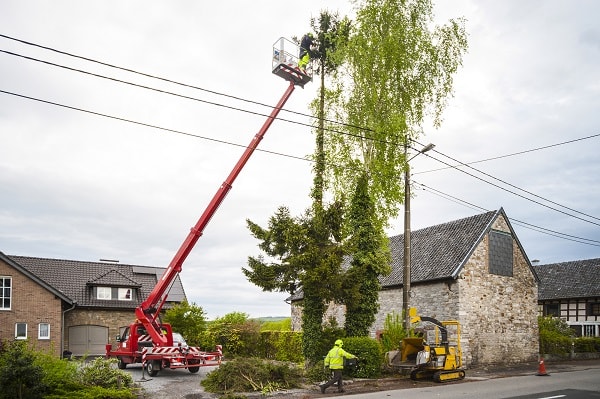 In the midst of storm wreckage, Great Northern ReGreenery is able to secure the scene by stabilizing or removing dangerous trees. Our tree arborists from Aurora are on call to provide emergency services, cleaning up the site and caring for any healthy trees that remain.
Prevention: Tree Trimming
It's important to establish a regular maintenance program for the trees on your property. Regular inspections (if only every couple of years) will allow us to take preventative measures and address problems before disaster strikes. If you prune regularly (and correctly), you can reduce the amount of damage that inclement weather can cause.
Tree trimming encourages trees to grow properly and remain balanced. Pruning can remove crowded limbs and remove dead branches, improving air movement and sunlight exposure throughout the tree. Broken limbs might cause injury to family, neighbours, or pets – regular maintenance can prevent such accidents.
Not everyone is qualified to prune a tree. In order to have strong structure and tree health, call the experts at Great Northern ReGreenery: 1-877-775-7444. Enhance the economic value of your property, make it more beautiful, and prevent weight and balance problems by bringing in a professional tree arborist in Aurora. Use our online form or email Regreenery@GreatNorthernRegreenery.com.