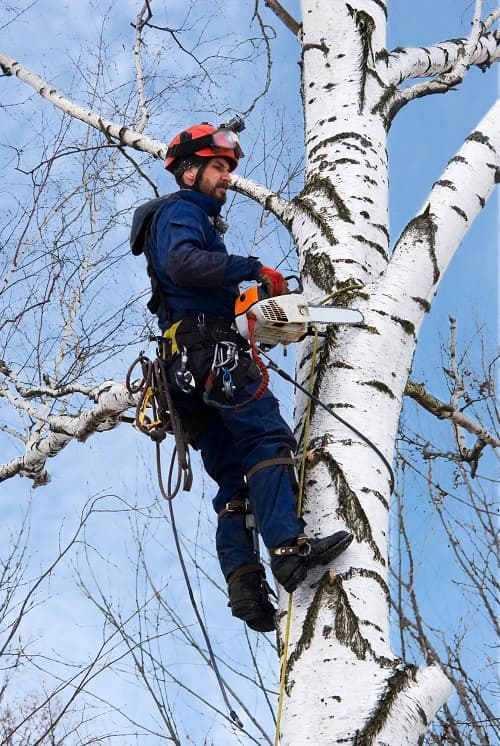 Many home and business owners love their trees for a number of reasons. They protect windows from wind damage and inclement weather; they provide shade (and hydro savings) in summertime; they improve property value and are lovely to view.
Unfortunately, when storms hit in the spring and summer, or icy weather weighs down branches, trees can be compromised and an expert tree arborist in Alliston is needed to assess whether the tree can be saved or needs to be removed.
Some people might want to attempt to cut branches or handle a damaged tree on their own. Usually, this is unadvisable. Without the right equipment and training, the average person could harm themselves or others in the process. Also, you might not know how to cut a damaged branch in such a way that the tree can remain standing and not fall onto your home or nearby cars. Save yourself the hassle and make a call to the experts at Great Northern ReGreenery. Our tree arborists from Alliston can help right away.
Caring for Mature Trees in Alliston
An older tree, according to some sources, can account for as much as 10% of assessed property value. By employing an arborist you can spot early warning signs that a tree could be in trouble. An expert will examine the trees around your home or business and help you avoid the heartache of losing an old "friend" who simply needs a little tender, loving care. Some damaged trees can be saved if intervention occurs quickly. After a storm, call a tree arborist in Newmarket to treat your trees and remove branches that might cause harm to people, pets, or property. Help ensure a longer life for your leafy friends.
Great Northern ReGreenery has more than one experienced tree arborist in Alliston on call at 1-877-775-7444. Feel free to use our online form or email us at Regreenery@GreatNorthernRegreenery.com. We're ready to help.